Blog → Little Buddha: version 1.0.16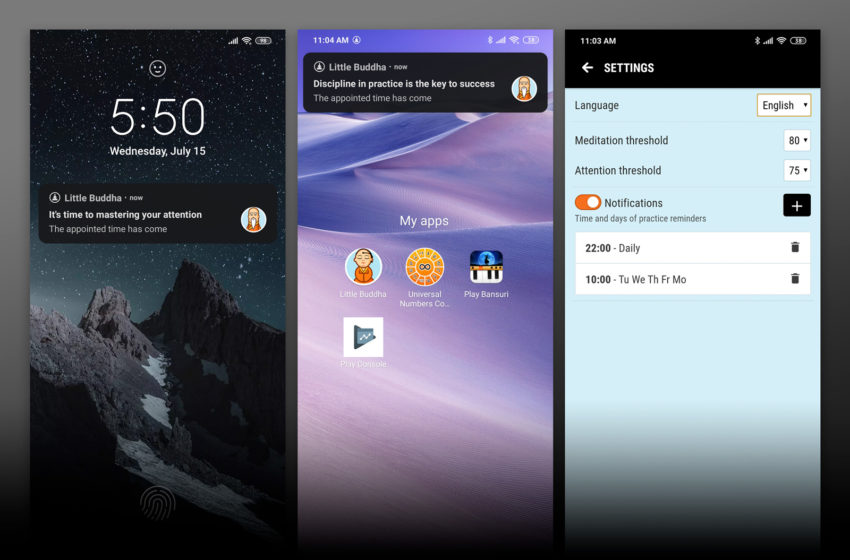 In the new version of "Little Buddha" app (1.0.16) became possible to create your own schedule of notifications that invite you to practice. You can flexibly set the days of the week and the time of these notifications. Now you don't miss the planned practice – "Little Buddha" will remind you.
Also in the section "About the application" you can find a new button "Rate this app", which will direct you to the page on Google Play. Your ratings and reviews will help others find this application easier.