Blog → Little Buddha: version 1.0.19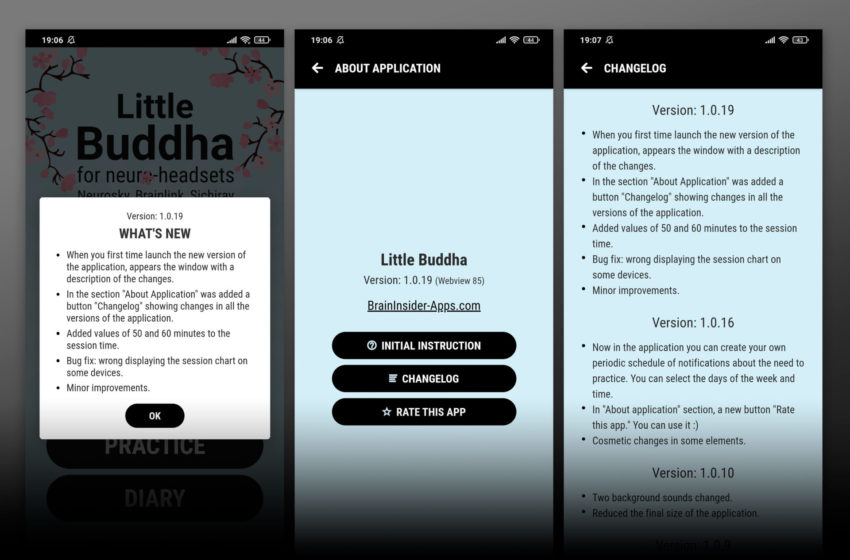 – When you first time launch the new version of the application, appears the window with a description of the changes.
– In the section "About Application" was added a button "Changelog" showing changes in all the versions of the application.
– Added values of 50 and 60 minutes to the session time.
– Bug fix: wrong displaying the session chart on some devices.
– Minor improvements.